Torrential downpour on Saturday morning created a wet and slippery track condition. Martin Ragginger of Team Porsche Holding only manages a P3 qualifying position. 
Frenetic racing starts upon the lights turning green on Sunday morning of Round 4. The attacking and defensive action of the 2 front starters provided space for Ragginger to smash through the door and claim first place, all before the drivers had tackled turn 1. An incident at the back of the grid called out the safety car on the first lap before a red flag was waved to put a stop to the action. Ragginger stood strong out in front as the race restarts, as a raging fight for second place began behind him. The race ended with Ragginger crossing the chequered flag claiming his first victory of the season.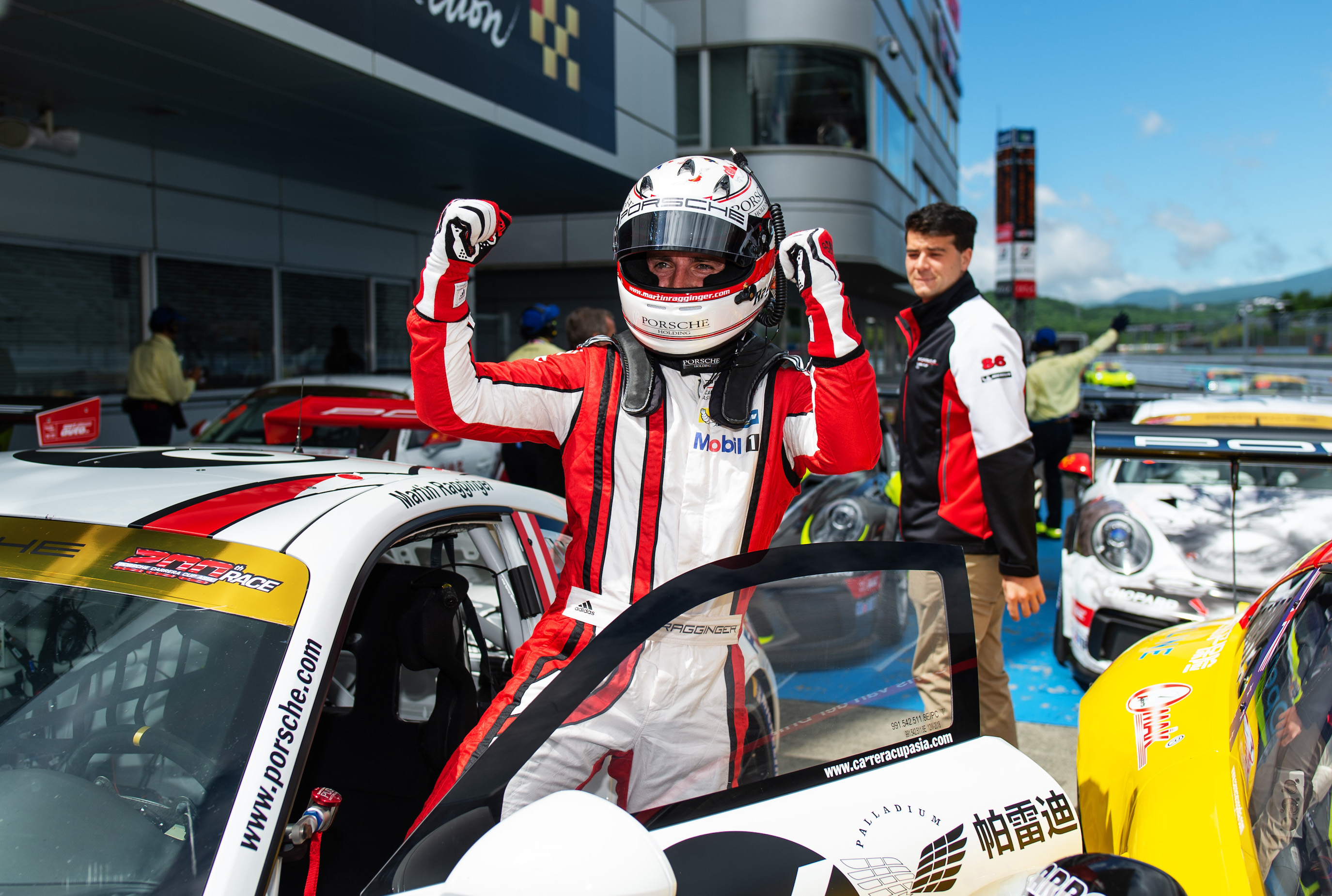 The incident on lap 1 took out a few racers of the Pro-Am Class, which eventually saw Li Chao of Porsche Beijing Central & Goldenport clinching third place.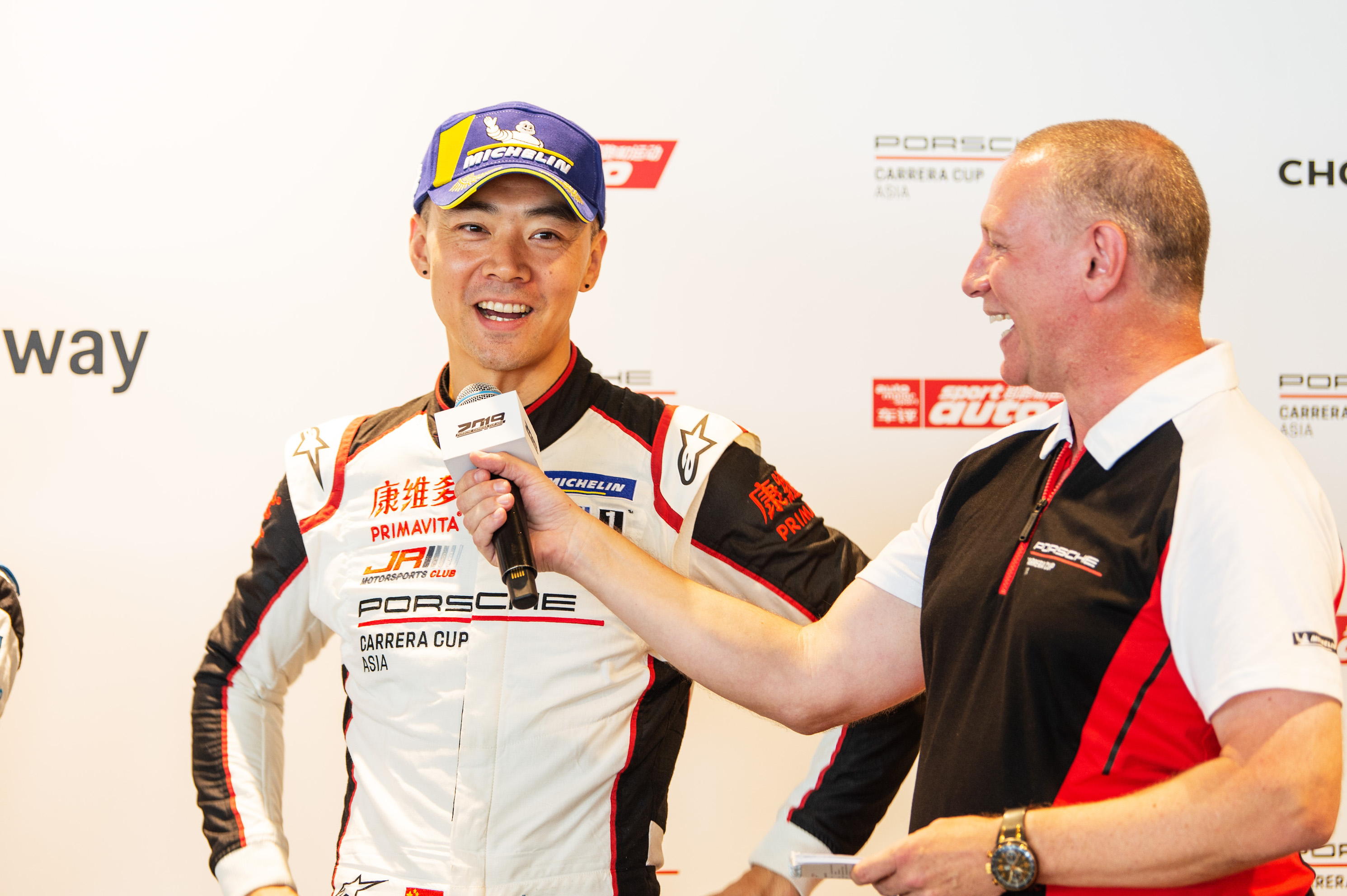 Round 5 racing on Sunday afternoon saw Ragginger starting from P3, energised by his victory earlier in the day, wrestle past van der Drift early on to steal second position. However, despite a number of bold attempts, Ragginger wasn't able to outdo a tenaciously defensive Bamber and eventually cliched second place at the chequered flag.
While the class leader was pulling away, a furious battle for Pro-Am class second place erupted between Alam, Li Chao and Novu Racing Team's Yuey Tan at the mid field. After 12 laps of intense pressure, the podium was eventually settled by Tan in second and Alam in third.