This busy race weekend marks a milestone for the series, as Round 6 will be the 200th ever Porsche Carrera Cup Asia Race. Very few motorsport series around the world make it to even 100 races, let alone 200, so this unique event serves to underline the Porsche Carrera Cup Asia's standing as the premier one-make racing series in Asia.
Being the appointed technical partner of the series, EKS Motorsports has been with Porsche Carrera Cup Asia every race along the way. The journey started way back in 2003 at the same legendary Sepang International Circuit.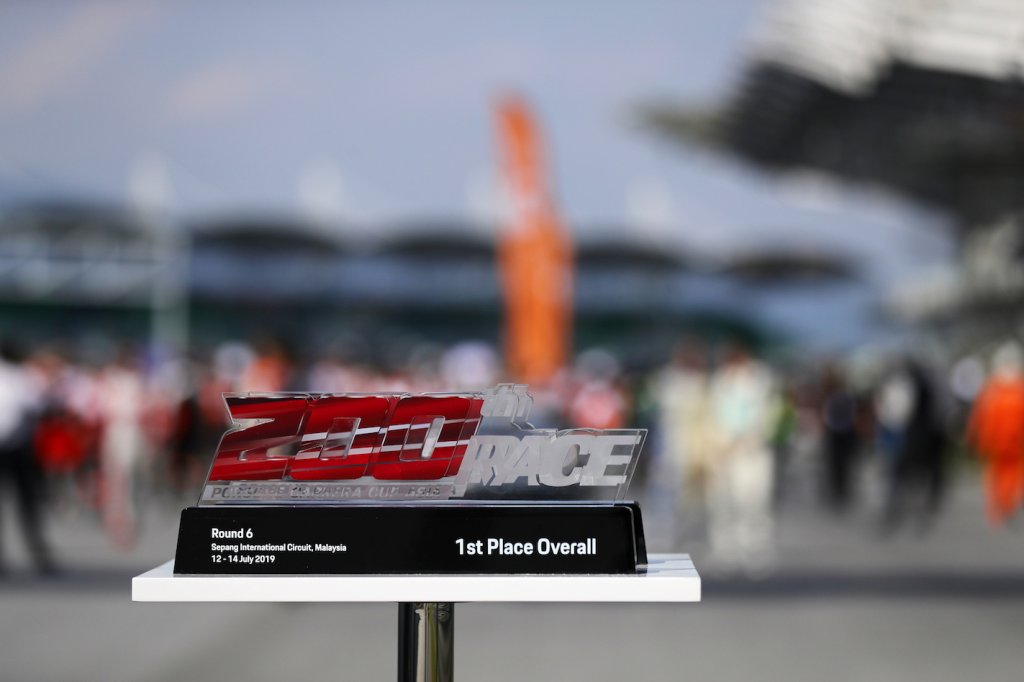 EKS has also powered many esteemed racing drivers and their team in their quest to being crowned champion of PCCA. And EKS is again in the process of powering another potential champion in Martin Ragginger.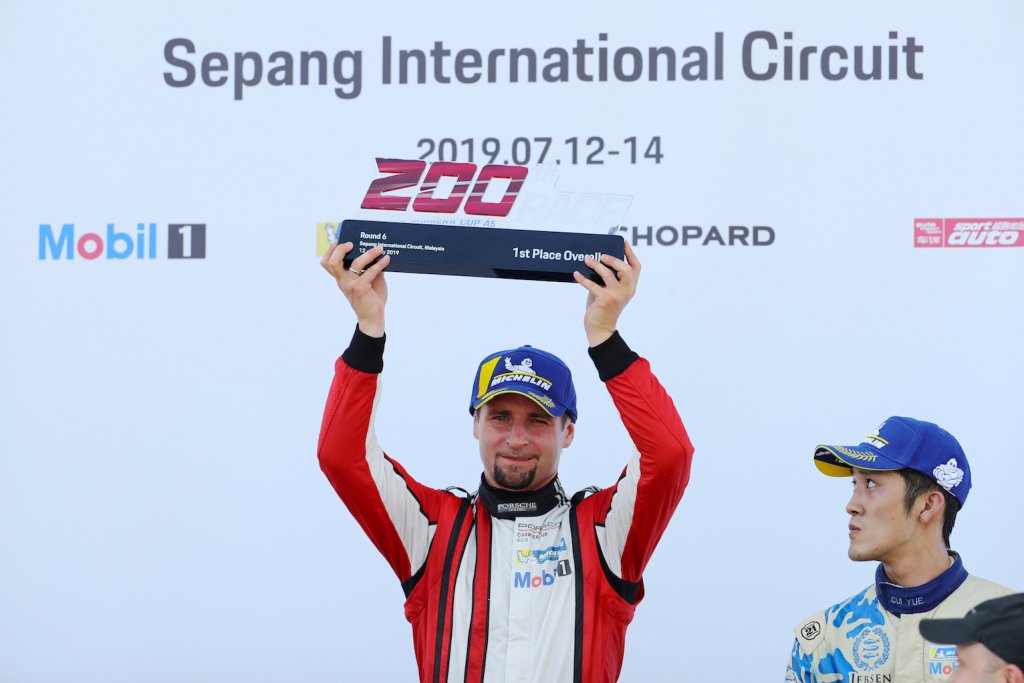 Martin Ragginger of Porsche Holding made PCCA history by claiming a hat trick of three race wins over a single weekend, by first claiming the 200th PCCA (Round 6) win on Saturday afternoon.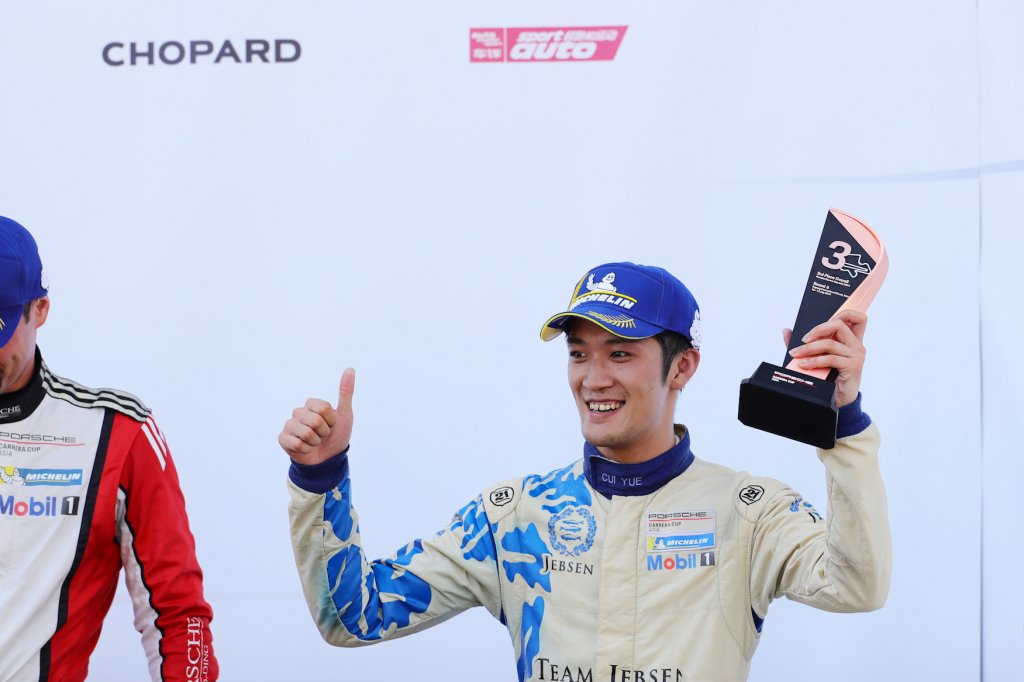 This race also saw Cui Yue of Team Jebsen finishing third, securing his first podium appearance of the season.
The racing battle on the Pro-Am class is equally intense. Ahmad F. Alam of Presido Jakarta Ban Racing, having a good start, dogggedly pursued the front runner for most part of the race, but was unable to supplant him, and eventually had to settle for 2nd on the podium.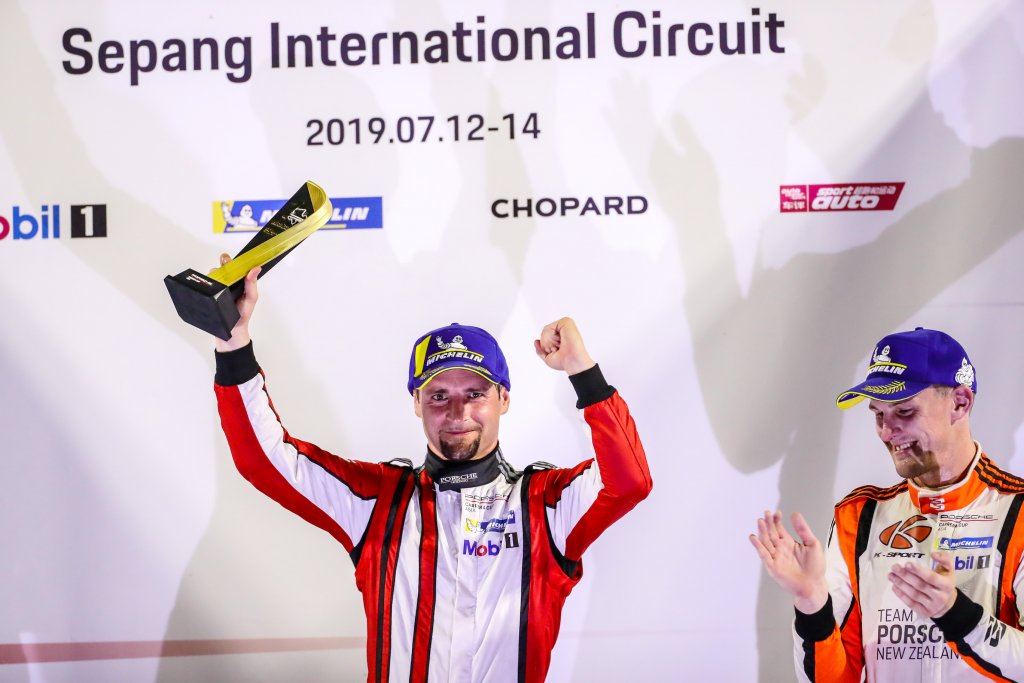 Saturday evening was also a historic moment, as it is also the first time the PCCA series race under the floodlights at Sepang, and Round 7, the first night race of the season offered plenty of excitement. Buoyed by his Round 6 victory, Ragginger slickly slipped into first place from his P2 start before the first corner. The incident filled race was interrupted twice by the safety car, but Ragginer's lead was never challenged and saw him clinching his second win of the day.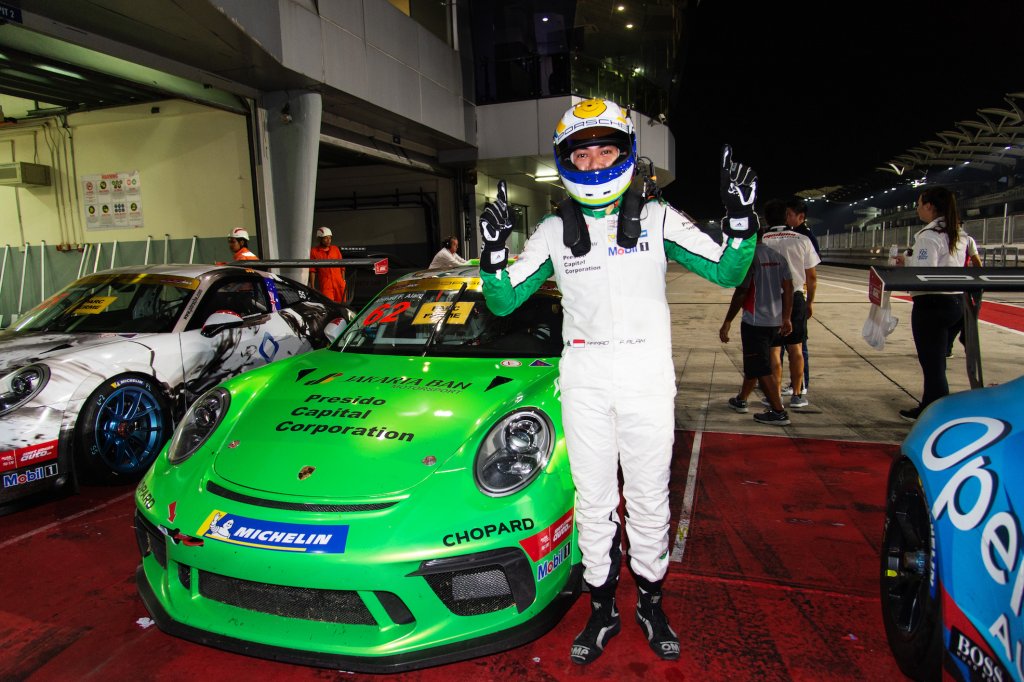 In the Pro-Am class, the safety car moment provided a rare opportunity for Alam who was cruising at 2nd place. As the race restarts after the safety car period, the front runner spin out leaving the door wide open for Alam to clinch the race lead which he eventually converted it into a class win, his first win of the season.
As the starting grid for Round 8 is determined by the fastest laps in Round 6, Ragginger wasted no time in moving up from his P5 start as soon as the starting lights extinguished, jostling his way into second place before the end of lap 1. Ragginger piled on the pressure on Hamprecht's lead until Ragginger finally found his opening and slipped into first and eventually came out victorious, making Carrera Cup Asia history as the first ever driver to achieve a perfect triple win in a race weekend. The hat trick wins also propels Ragginger to lead the Overrall Championship point table with 126 points.
"It's so close in the Porsche Carrera Cup Asia, so tight" said an elated Ragginger at the after-race press conference "You make one mistake and it's all over. My car was fantastic this weekend, my team has done incredible work. So my job was to finish the race with no mistakes, and thankfully I managed to deliver."
The Pro-Am starting grid saw Yuey Tan starting from a distant 7th place. The 2015 Pro-Am champion was determined to make his mark on the weekend after a disappointing first two races, he swiftly moved up the pack, passing six of his fellow drivers to sit behind Alam. Tan eventually managed to find his way past Alam, before further disaster befell Alam as he spun out on lap 10, ending his race. The race finished with Tan gleefully claiming his first podium of the weekend and solidifying his position at the top of the championship table.  True Vision Motorsports Thailand's Suttiluck Buncharoen had an uneventful Round 8, starting from P3 and crossed the line third, earning his first podium of the season