Shanghai. LKM Racing Team's Earl Bamber, who has handily led the 2014 Porsche Carrera Cup Asia all season long, has today clinched the title of Overall Champion in the series' Round 11 race at Shanghai International Circuit.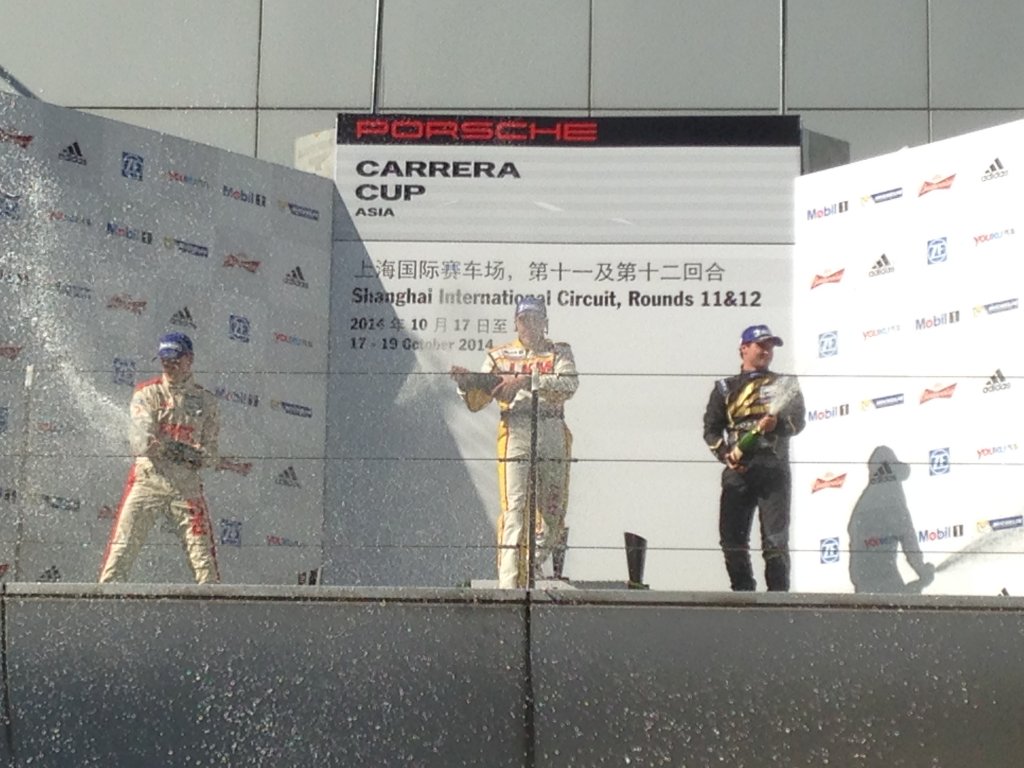 28 drivers in identical Porsche 911 GT3 Cup race cars took to the track at 13:30 local Shanghai time for the penultimate race of the series, after a rousing qualifier that placed the 24-year old Bamber in pole position for the afternoon's race.
Behind Bamber for the duration was Alexandre Imperatori of PICC Team Starchase, Martin Ragginger of Team Porsche Holding and Team Jebsen's Rodolfo Avila, who kept hold of their original placements in the running from the race's start, finishing P2, P3 and P4, respectively.
The most gripping exchange of the race was the battle for fifth place, which was occupied by Team Yongda Dongfang's Ro. C Skyangel after working his way up from a P8 starting position. Once there, P5 was no easy spot to keep, requiring constant defense from Zheng Tong Auto's Zhang Da Sheng who very nearly reclaimed his spot a number of times before settling for a P6 finish.
Second and third place finishes on the Overall Championship podium are still far from a foregone conclusion, however the top three finishers for Class B are already set, but no less exciting.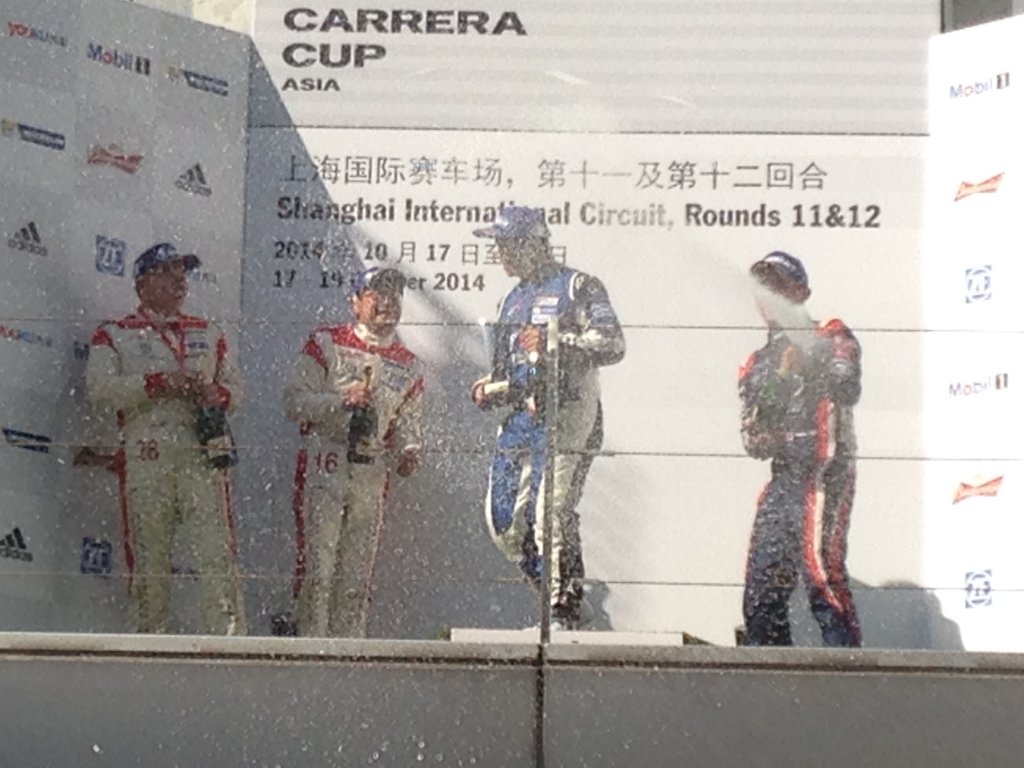 In Round 11, Alif Hamdan was the first across the line among his Class B competitors, followed by Dorr Havelock Racing's Yuey Tan. Both are guaranteed to be among the Class B champions. The contention is so close between Tan and Hamdan that's it's a question of where they will find themselves after tomorrow's checkered flag starts waving that will decide who will come out on top of Class B.
Sunday afternoon, in front of thousands of spectators at the Shanghai International Circuit, Earl Bamber and Alif Hamdan put pay to a season's worth of hard work and skilled racing, coming away with the Overall and Class B championship titles.
Topping the podiums in both Round 11 and Round 12, the 24-year old New Zealander and the 23-year old Malaysian driver end their season on an undoubtedly high note in a weekend that saw some great action on the track.
In the Round 12 race, Bamber kept hold of his pole position from the start, fending off all advances from Martin Ragginger, the Team Porsche Holding driver who comes away with a second-place overall championship win for the season.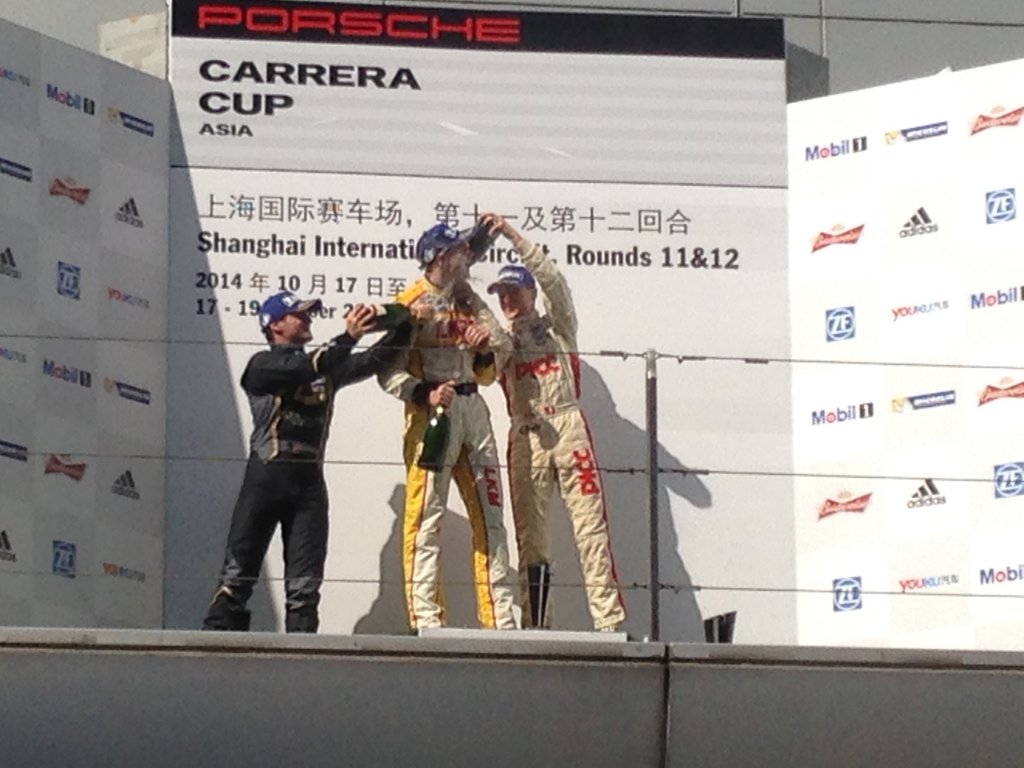 Third-place overall champion and third place for the race was Alexandre Imperatori, who held off Team Jebsen's Rodolfo Avila throughout, despite many close calls when the PICC Team StarChase driver had to call on all of his skills to keep Avila at bay.
Avila comes away from this season with a fourth-place finish in the overall field ahead of Ho-Pin Tung of Budweiser Team Absolute Racing who finishes the 2014 season in fifth place.
The podium for Class B in the race as well as for the season was decided once and for all, with Nexus Racing Team's Alif Hamdan taking the top spot, followed by Dorr Havelock Racing's Yuey Tan in P2.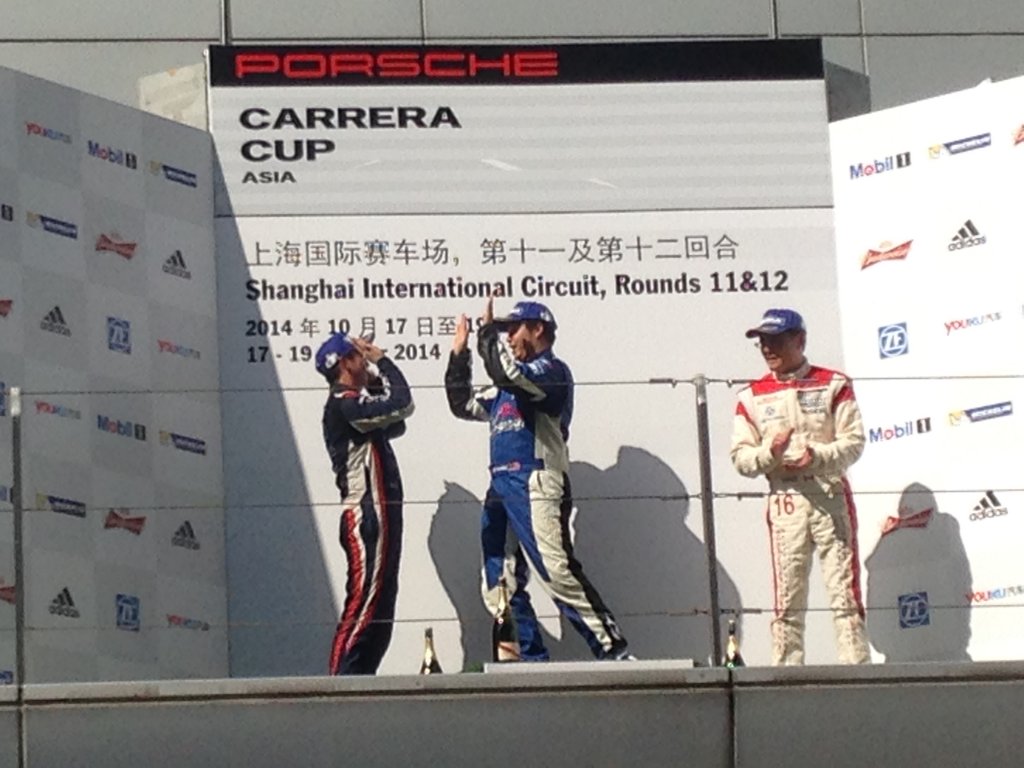 Tan came in to the race weekend in Shanghai in third place for the Class B championship, but after two less-than-ideal races by OpenRoad Racing Team's Francis Tjia, who was in second place only two short days ago, Singapore's Tan jumped up to the number two spot to finish off the year.
And that's the end of another stellar 2014 season of the Porsche Carrera Cup Asia, the region's premier motorsport series!