EKS Motorsports had an excellent race weekend at the Porsche Carrera Cup Asia Round 8 at the Marina Bay Sands in Singapore today.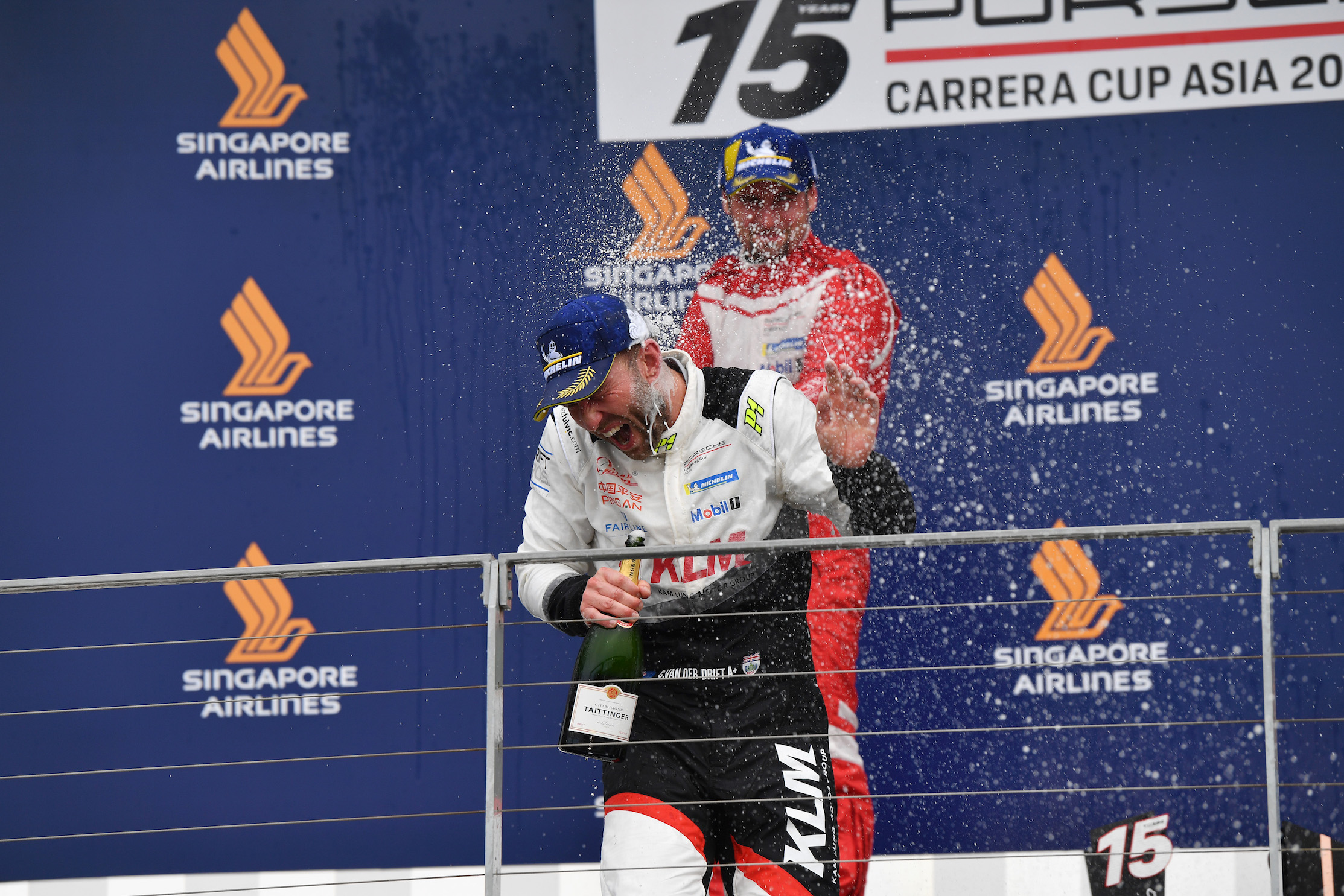 EKS serviced Chris Van Der Drift started the race from P2 and after a hard battle with pole starter Philip Hamprecht, took the lead from the second lap. Chris took control of the race from then on to take the checkered flag. Martin Ragginger also serviced by EKS, started the race from P3 and finished P2 behind Chris after an equally hard fought battle with Philip Hamprecht.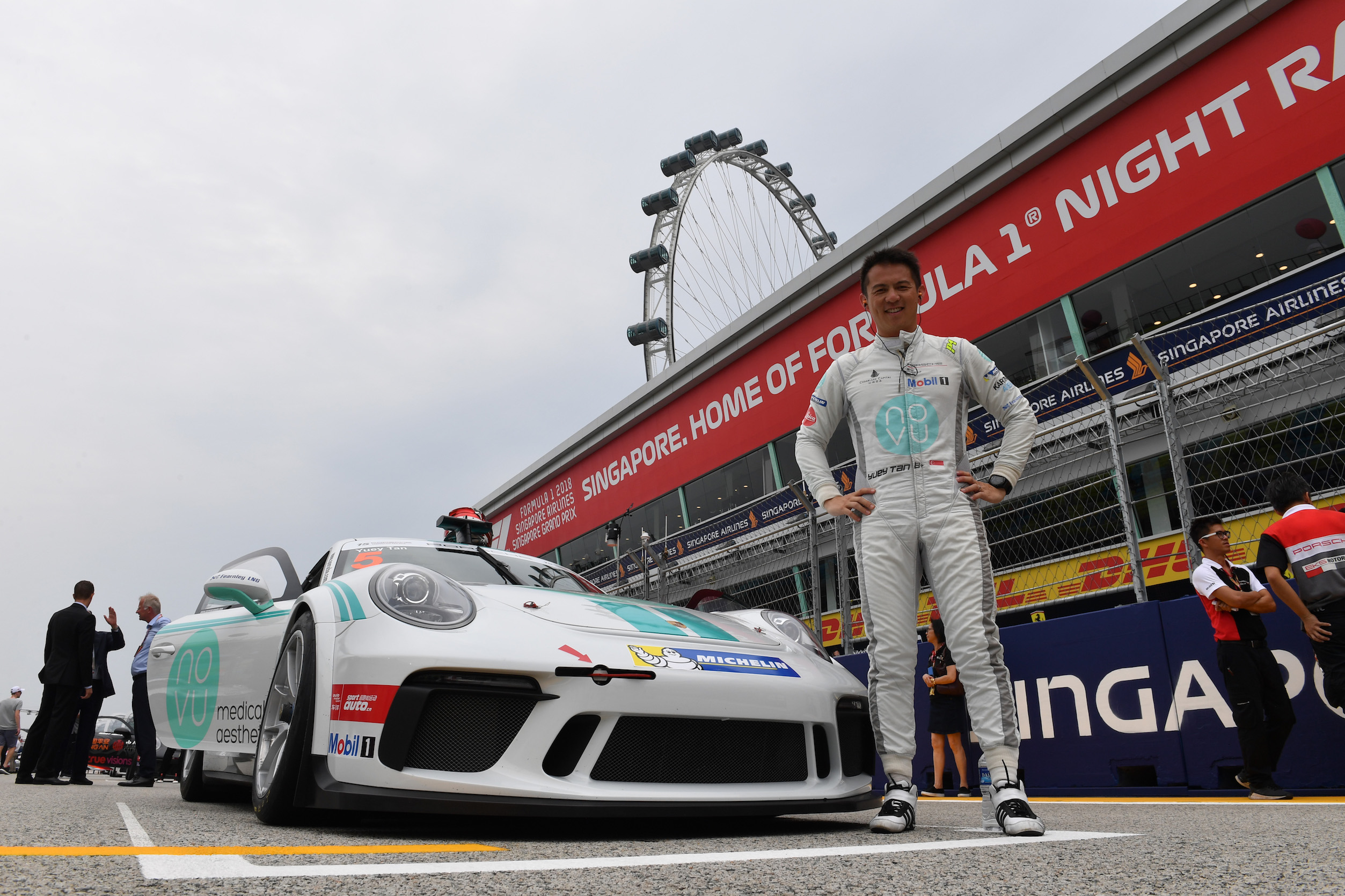 Local ace Yuey Tan also had an amazing on his home circuit. The race weekend started well for Yuey on Saturday as he qualified to start on pole for the Pro-Am class. Yuey controlled the pace from pole to flag, clinching the win just 0.969s clear of  2nd place Bao Jinlong.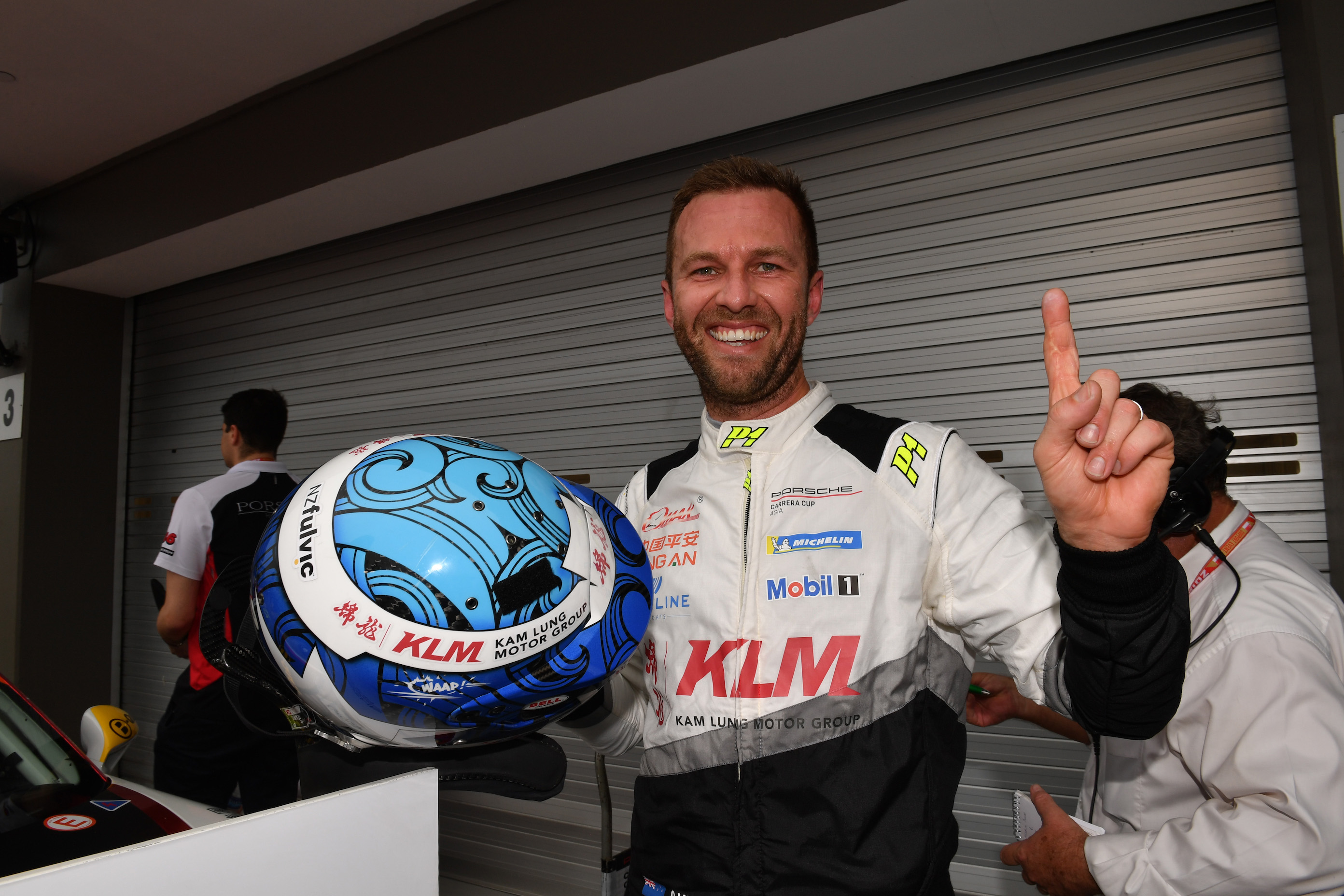 The dramatic 1-2 finish this weekend saw Chris Van Der Drift extends his Porsche Carrera Cup Asia Championship standings lead extended by 19 points over Philip Hamprecht, while 3rd on the standing Martin Ragginger closes his gap to just 23 points from Philip Hamprecht.
The coveted Porsche Carrera Cup Asia Championship is truly heating up, as the teams starts focussing on the upcoming race in Sepang, Malaysia on 28-30 September.